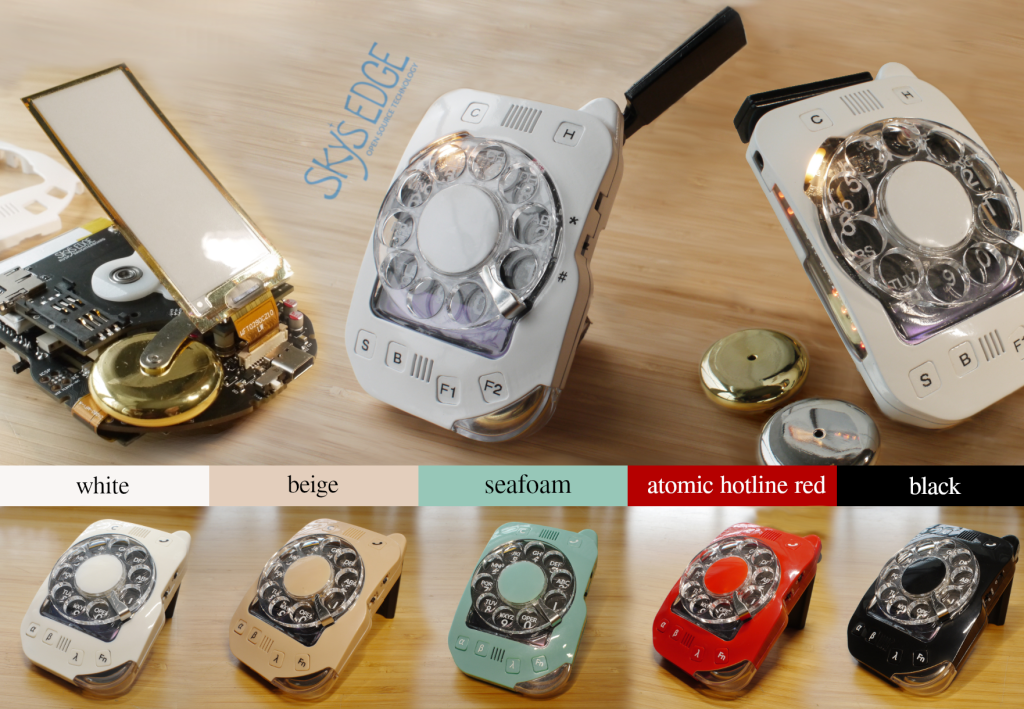 After the distraction-free BoringPhone, for example, we featured the even more paired-down Mudita Pure. And now – back in the land of full-distractions – check out this Arduino-compatible cell phone. It's Unsmart in its use of a rotary dial. How cool is that?
Justine Haupt is the Gadget Master Extraordinaire behind the device – for the past two years, she's been designing the elements of the phone.
There are no vintage parts – every element is newly manufactured she shares. We're talking custom springs, 3D-prints, injected moulded parts, all the gears, the dialler mechanism, etc. She also had to write the software library for the OLED display…
Thanks to the Arduino team for sharing this via twitter:
Justine Haupt shares a quick look at the new Rotary Un-Smartphone, an Arduino-compatible rotary dial cell phone: https://t.co/HVPY1FDRxy pic.twitter.com/QOy72B5f2Z

— Arduino (@arduino) September 12, 2022
There's full LTE connectivity once you slot in your pre-paid SIM card.
Features of the phone, aside from the rotary dial mechanism, include the incoming call numbers being displayed on the screen when a call comes in, a real mechanical bell for sounds, a mode switch for making local calls, and the display of a contacts list on the rear ePaper display.
You can also manually edit the contact list via the microSD card interface, where the relevant text list exists, there's also an indicator of the battery strength and the external antenna can double as a stand. Blimey. Impressive.
The MCU powering it all – the ATMega2560V – also runs an Arduino Bootloader for access, just plug it in with a USB-C cable. And it's Open Source – KiCad, STEP and PDF files are all available.
You can see the Unsmart Phone in action in the video below, and you can visit her Sky Edge company here.
Available as a kit, she says she is taking pre-orders, aiming to start shipments in November. The five colour options are: white, beige, seafoam green, atomic hotline red and black.