Food ordering system is popular business in this modern world. As all the people are very busy in their works, these online food ordering systems save their time to go to a restaurant in order to get food. Online food ordering system allows people to order any food from any restaurant. In Nepal the ecommerce is not yet developed but the online food ordering website can be found.
There are not many number of food delivery but demand for them is not by any means scarce. So, you can start food ordering business easily in Nepal.
Food and food delivery system in Nepal are integral aspects for us as Nepal is a multi-cuisine country. Our taste buds have high demands because we live in a multi-cuisine country. Food delivery script to build own branded food delivery mobile apps. Here we have listed out the best food delivery apps in Nepal.           
Top food ordering system in Nepal
Foodmandu

Khaanpin

Foodmario

Pathao food

Bhojdeals

Door to Door Tiffin

Bhokmandu
Foodmandu
Foundmand founded in 2010, it is one of the biggest food delivery system and services. It affiliated with more than 170 restaurants to provide different dishes.
Foodmandu delivers food from three cities in Kathmandu Valley through its 200 rides. Foodmandu also offers fresh vegetables, cakes and beverages to its patrons from wholesalers, hotels and farmers markets.
The delivery charge calculation is based on the food cost (service charge and taxes) and the distance between your location and you selected restaurant. The restaurant can fix the minimum order amount for their customer minimum order.
Khaanpin
Khaanpin is a famous food delivery system



in Nepal, which has recently branched into delivery daily goods as well. The COVID pandemic was not barrier for this business but an opportunity for the company to push their limits and overcome with excellence. Khaanpin is widely known for 24 hours delivery system that delivering food to a customer's doorstep at any hours of a day. 
Khaanpin affiliated with more than 25 restaurants and delivers food in Kathmandu, Lalitpur and Bhaktapur similarly Pokhara. It has delivery charge from 0-200 Rupees according to location and travelling time. The minimum charges of order start from 35 Rupees.          
Foodmario
Foodmario is a unique idea when the home cooks having the right skill set can be associated with this company and highlight their home cooked foods. This is a unique concept of food delivery industry, when the customers are able to enjoy their delicious healthy home cooked foods. It is a best platform to give best change for in-home entrepreneurs.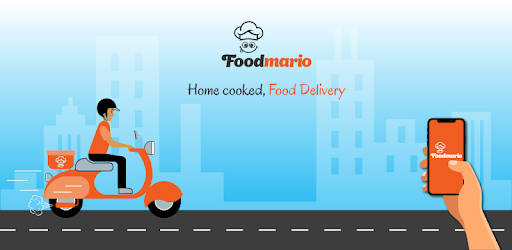 Foodmario affiliated with more than 105 home chefs and connected with more than 42 restaurants. It has delivery charge range from 0-490 Rupees according to the delivery locations.   
Pathao food
Pathao has extended their ride-sharing app to launch a Pathao food for their food delivery service. This Pathao Food is connected to more than 1000 restaurants offering a variety if cuisine on menu. There is no mentioned specific minimum order charge.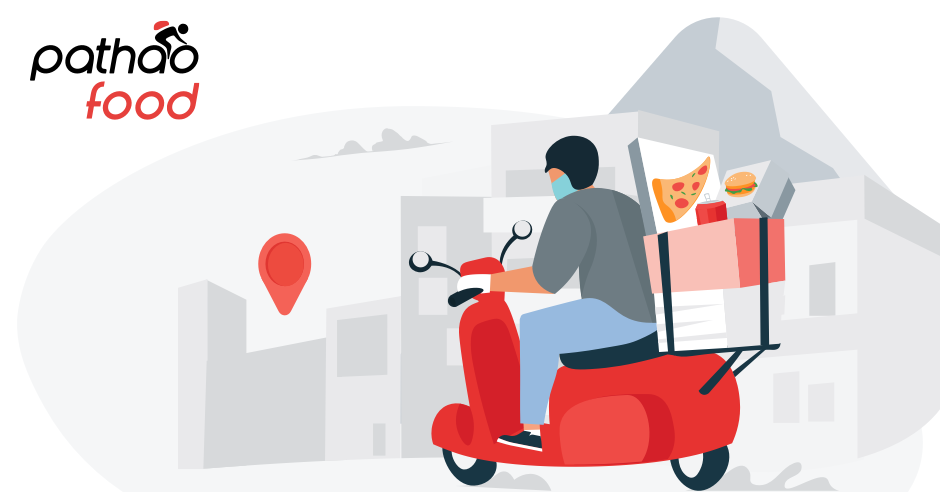 Inside the Kathmandu valley you can get delivery charge in 100 Rupees. It has combo offer and also have discounts for new and regular customers.
Bhojdeals
This is popularly known as Bhoj, it has one of the mostly used one stop mobile and web applications designed for all restaurants in Nepal. The Bhoj offer the fantastic deals on varieties of food items and deliver the fresh and hot delicacies to our doorsteps within minutes.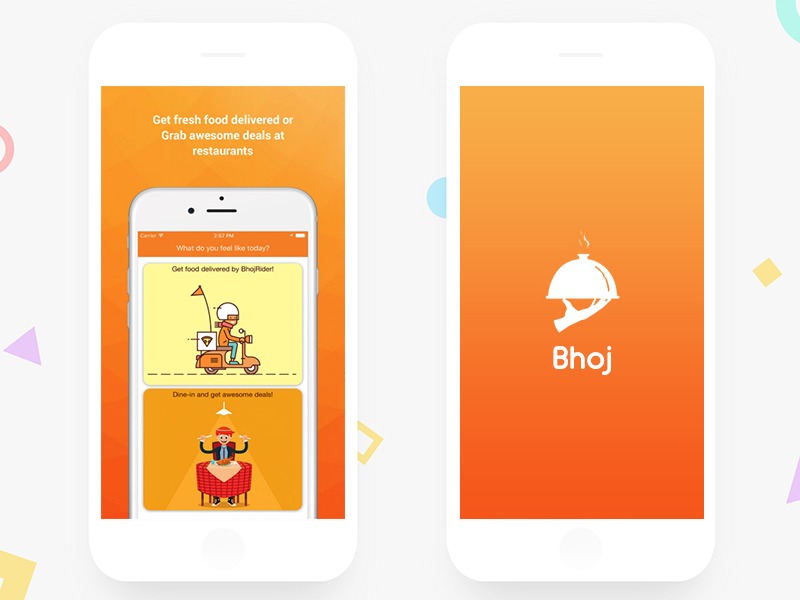 There no minimum food order limits but if your orders less than 1000 Rupees he will charge for 50 Rupees for delivery otherwise he deliver for free. Bhoj also offer the exciting deals (discounts) on many meals.  
Door to Door Tiffin
This Door to Door Tiffin is another online food delivery service in Nepal that delivers homemade food for the bank, office and home during lunchtime. You can select the dish that is on its menu and order online from Facebook page or making a call.
Their menu incorporates malpuwa, choemein, khana set, tikki chaat, momo, curry, dum aloo, and more.
Bhokmandu
Bhokmandu is another popular food delivery system in Nepal, their dishes from its menu to the foodies within Ring Road. Dishes like chicken chilly, pizza, rice, brownies, pasta, fries, momo, and more. You can just get your food by placing an order on its website or over the call. The minimum order must be 500 Rupees and it has charge for 100 rupees in food delivery.
Conclusion
These are the list of top food ordering system in Nepal. Especially inside the Kathmandu valley, this has set up high trade marks on Nepal delivery services.  
News From
Foodtro Solutions
Category:
Business Software
 Profile: Foodtro offer the best Online food ordering and delivery script for restaurant business is next level of the lift of restaurants who run the shop at physically, they can use the ready-made food order script for their restaurant. There are many restaurant food ordering software providers are available in the market but foodtro offers you complete setup and built with the ultimate features associated with support with proper communication with customers till the application on delivery the food.
This email address is being protected from spambots. You need JavaScript enabled to view it.
For more information:
Make an Inquiry about this report HERE!
www.foodtro.in

www.foodtro.in/blog/to…m-in-nepal