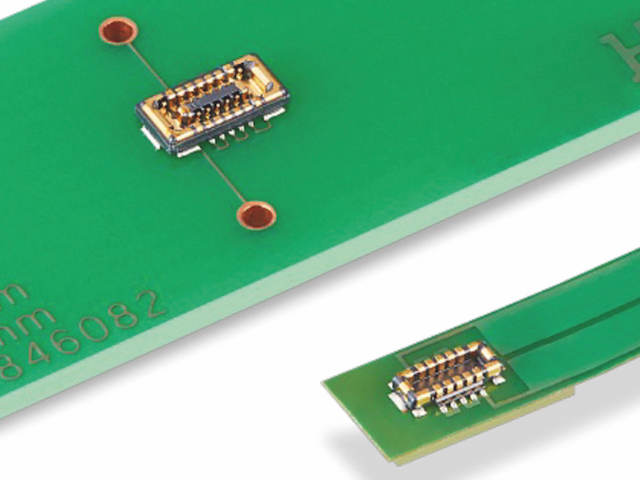 Hirose has developed a low-profile flexi to PBC connector that can handle 5A power connections and 300mA signals.
Called BM57, the series has 0.3mm pitch, 0.6mm stacking height and is 1.9mm wide.
It has guidance ribs intended to smooth mating, and a self-alignment range of ±0.22mm in the pitch direction and ±0.3mm across the width.
It is an "armored design that covers both ends of the housing with metal for enhanced robustness and a significant reduction in the risk of housing damage from misalignment when mating", accordign to the company.
For peel resistance, there are three solder retention tabs at each power contact. An insert moulded header and receptacle prevent solder from wicking into the contact area.
Use is expected in phones, laptops, tablets, gaming consoles and wearable devices.
The BM57 product page can be found here.
—