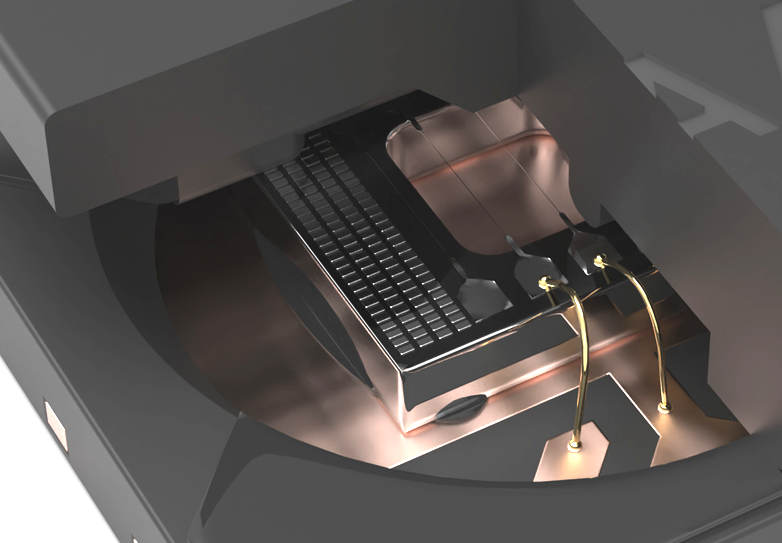 "FLS122 has been specifically developed to enable board-mounted air velocity measurements for thermal management and filter monitoring in some of the most space-constrained and challenging environments," said Flusso.
Packaging is a 6pad DFN, with a specially-designed tunnel-lid optimised, said the company, for accurate measurement with little or no pressure drop in the flow path.
Bi-directional flow sensing is supported at up to 20m/s for real-time measurement.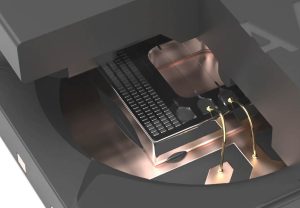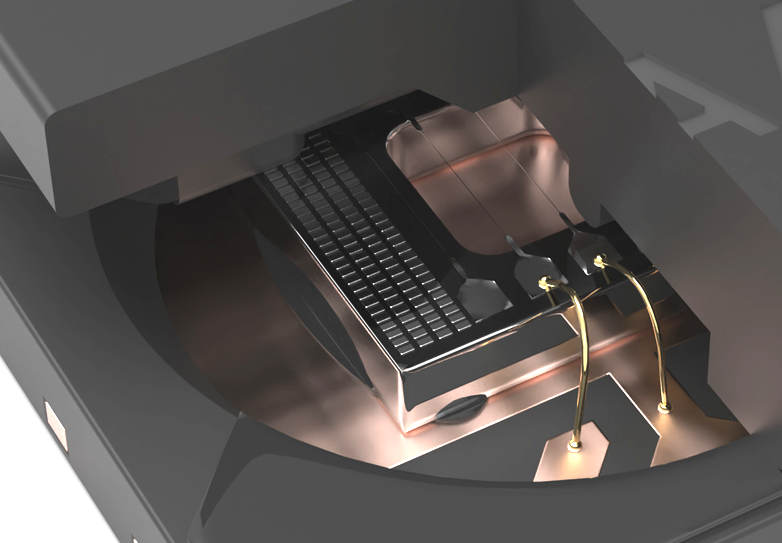 FLS122 sensor membrane with three of its five heater and sensing wires and gold bond wires connected to the package lead frame
Inside is a CMOS MEMS die with a heated membrane that is exposed to flow.
Support materials will include an evaluation kit, hardware design guides, sensor firmware and a software development kit.
Applications are foreseen in data centres, gaming PCs, air-conditioning, air purifiers and vacuum cleaners.
Flusso is a spin-out from was spun-out of the University of Cambridge electrical engineering department. The sensor was launched at Sensor + Test in Germany last week. The data sheet is not yet available.