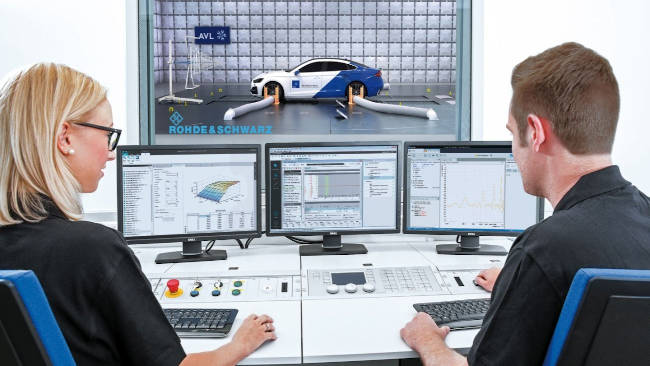 "Customers have been wanting for years to see Rohde & Schwarz EMC analysers connected to the AVL EMC test automation system," said AVL e-motor test manager Alban Hemery. "Together, we have finally accomplished this, and are pleased to offer this solution, improving EMC validation of e-drives."
Its aim is to support electromagnetic emissions and immunity testing during simulated driving, including driving through road conditions specified by automotive standards.
"The tests must be as realistic as possible, so there is a trend from static EMC testing of vehicles to dynamic testing, where the drivetrain is active, varying in speed as well as torque during the execution of the EMC test.
R&S' Elektra EMC test software controls EMC systems and automates measurement of the equipment-under-test.
AVL 'Puma 2' automation controls the test cycle and stores measured data, now synchronised with Elektra to allow data to be exchanged between the testbed and the EMC measurement equipment.
Replacing a previously manual process, Elektra software has also been modified for automatic communication with AVL Concerto software – a post-processor for measured data that produces test report according to pre-defined pass and fail criteria.