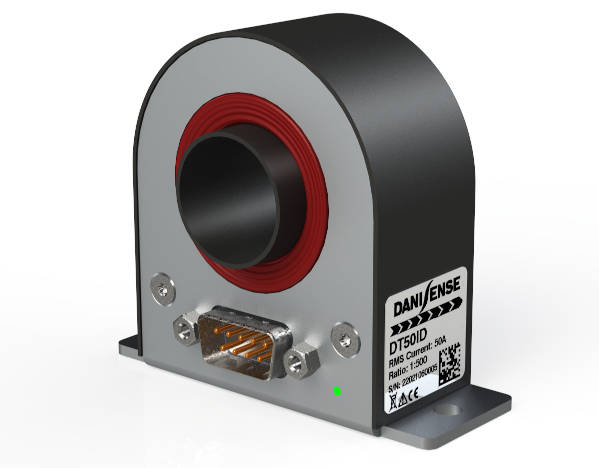 For dc and ac measurement, DT series current transducers use closed-loop compensated sensing with fixed excitation frequency and second harmonic zero flux detection for "better than 2 ppm" linearity, according to the company.
Signal bandwidth is 2MHz, and a primary current  capability ranging from 50A to 200A depending on version. Aperture diameter is 20.7mm.
A 9pin DSUB connector gets power in and signals out, and a green LED indicates normal operation.
The company sees use with precision power supplies for laboratories, accelerators and medical equipment.