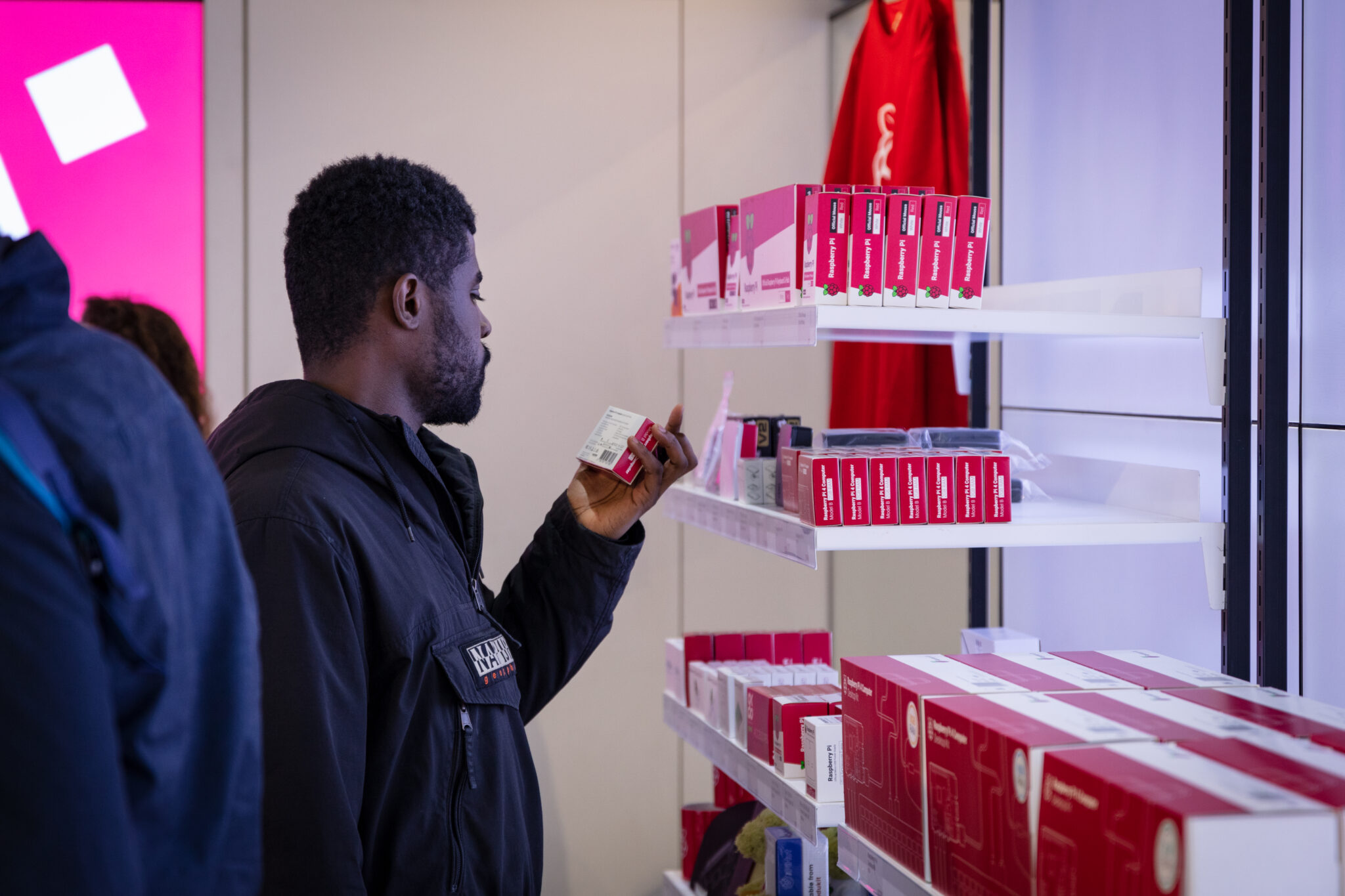 The first lucky location is the Metrocentre in Gateshead, described as Europe's biggest shopping centre. The opening times will be Saturday 28 May (10:00 – 18:00) and Sunday 29 May (11:00 – 17:00).
There's no word, yet, of what the other two locations will be. I'd bet somewhere in Scotland and somewhere in Wales….
The Raspberry Pi Store is popping up in three new places around the UK to celebrate its third birthday, and we're starting off with @_Metrocentre
in Gateshead on 28 and 29 May. Come and say hi!https://t.co/7JjfRxHlAm pic.twitter.com/74WPdetwuA

— Raspberry Pi (@Raspberry_Pi) May 13, 2022
One of the big questions, of course, is whether the boards themselves will be avaibkle for purchse, given the recent chp shortages… The Raspberry Pi team says there will be Pi's for sale, but they will be rationed per customer to help manage the supplies. Good luck.
They write:
"We will have stock of Raspberry Pi 4 and Raspberry Pi Zero 2 W. Please be aware that we're limiting these to one of these computers per person. Note that the limit is one of any, not one of each, so you won't be able to purchase one Raspberry Pi 4 and also one Raspberry Pi Zero 2 W, just as you won't be able to purchase one 2GB Raspberry Pi 4 and one 4GB Raspberry Pi 4 — you can only buy one of any of these computers. We've decided to do this to try to ensure that everyone who has made the trip to Metrocentre can pick up a Raspberry Pi."
There is no shortage, note of the Raspberry Pi 400 and Raspberry Pi Pico. There's no restriction on these, and Raspberry Pi says "fill yer boots!"
You can read the announcement here. And you can read more about the store's opening, three year's ago, here.
More than just a store, it was designed to be "an experiential space, offering an environment in which visitors can try their hand at programming the tiny PCs". But there are also t-shirts, cups and mugs and other products, merchandise and tech accessories.
See also: Shop at the Raspberry Pi, in bricks-and-mortar form