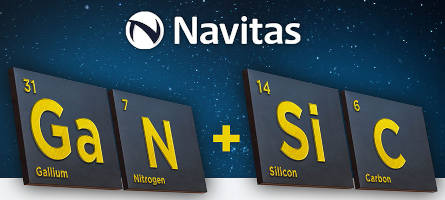 Californian GaN power IC maker Navitas Semiconductor has bought Virginia silicon carbide company GeneSiC Semiconductor.
"Navitas GaN ICs are optimised for 400V electric vehicle systems, and GeneSiC technology is ideal for 800V electric vehicle systems," according to Navitas. "Navitas GaN ICs serve residential solar, while GeneSiC has immediate revenue in higher power commercial solar and energy storage customers. GeneSiC high-voltage products bring immediate revenue in industrial markets which include rail, uninterruptable power, wind, grid power, industrial motors and medical imaging."
Total consideration consisted of approximately $100m in cash, 24.9 million shares of Navitas stock and possible earn-out payments of up to $25m conditioned on the achievement of revenue targets for the GeneSiC business over the four fiscal quarters ending September 30, 2023
The acquisition of GeneSiC is expected to be immediately accretive to Navitas' earnings per share, it said, as GeneSiC is profitable with more than 25% EBITDA margins. Calendar 2022 revenues are expected to be ~$25m with demonstrated annual growth rates of over 60%.
"Navitas has significant investments in global sales, operations and technical support teams, along with system design centres in electric vehicle and data centres." said Navitas CEO and co-founder Gene Sheridan. "These capabilities are a complement to GeneSiC and will accelerate growth in both synergistic and new customers and markets."
Navitas expects to retain all members of the GeneSiC team. GeneSiC president Ranbir Singh joins Navitas as executive v-p for the GeneSiC business.