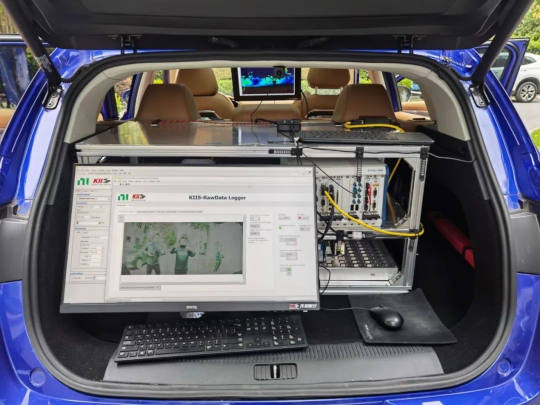 The intention is to provide data for training, testing and validating perception algorithms and hardware.
"ADAS data recording is one of the most complex challenges, as data from multiple sensor modalities – camera, radar, lidar, ultrasonics, infrared, IMUs, INS, GNSS and vehicle networks –  must be logged synchronously and analysed together to train and validate the performance of safety functions and features," said NI general manager Drita Roggenbuck.
The equipment is a team effort with other companies: data recording and storage from NI and Seagate Technology, with integration by Konrad Technologies and VSI Labs.
"This collaboration is a step forward for the development of PXI data-logging," said Konrad Technologies CEO Michael Konrad. "Synchronised collecting of real-world scenario data from several sensors and vehicle ADAS ECUs is essential to improve the performance of autonomous driving vehicles."