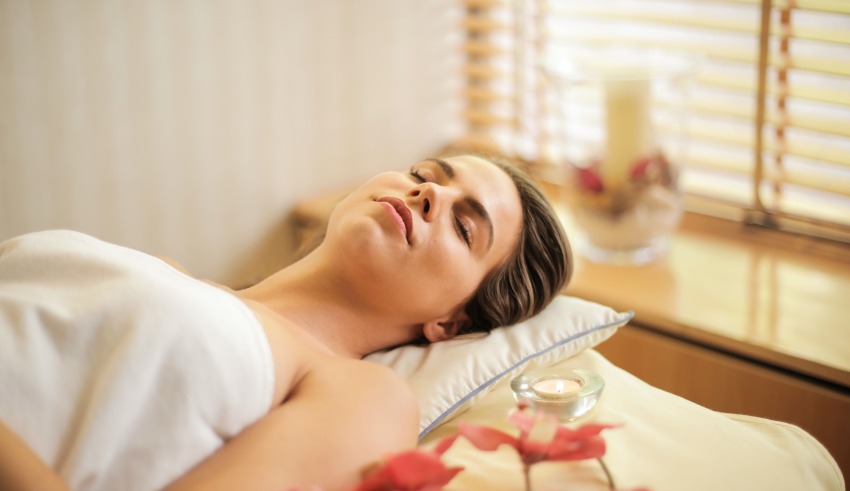 In today's fast-paced world, everyone is constantly on the go, and our schedules don't always allow for a relaxing massage or spa day. To stay alert, relaxed, and healthy, people look to alternative forms of stress relief such as massages. But with so many spas popping up all over the place, how can you stand out from the crowd and drum up more business?
Massage businesses face a great deal of competition these days. You must keep up with the latest trends in your industry to stay ahead of the curve. Fortunately, there are several simple yet effective marketing ideas that will boost your business and bring new customers through the doors of your establishment.
Participate in Local Events as a Volunteer
Volunteering for events is one of the simplest yet most effective marketing ideas that you can implement. This can be done in several different ways. You could volunteer at local charity functions, community events, or even your own event to generate buzz and publicity. Another way to implement this strategy is by offering massage therapy sessions while you are volunteering at a function. This will allow you to market your business while you also have an opportunity to meet potential new clients.
If you don't have time to commit to a full-time role with a nonprofit organization or company, consider joining a smaller organization that focuses on specific causes that interest you. As long as your skill set aligns with the cause, it's often worth joining and volunteering with these organizations because they offer more in-depth opportunities than many more prominent organizations do.
Use Social Media to Attract More Clients
Today, social media is a great way to engage potential clients and keep in contact with current ones. Use a platform like Facebook or Instagram to share photos of your new salon and post about your specials or upcoming events. If you're looking for a more personal touch, consider offering handcrafted gift certificates as an incentive for people to sign up for your newsletter and also consider massage scheduling tools that will make it easier for your clients to book their massage sessions.
With the help of social media, you can get in touch with your customers on a more intimate level. This will reach out to customers who might not have even considered trying out your service otherwise. It also helps build loyalty by connecting with previous customers who value the personalized attention they receive through the website. If the business was started recently, consider using an online marketing company to generate leads and increase traffic to your establishment.
Invest in Email and SMS Marketing
Email marketing is a popular method of reaching out to potential customers and keeping them up to date with the latest promotions. However, to ensure that your email marketing is effective, you must have a solid email marketing strategy in place. The most common way that people receive their emails is through their inboxes on their smartphones or by using an email program on their computer.
To reach these audiences effectively, you can send mass emails or only send them specific information about what products or services your business provides. With this technique, you can increase your clientele by providing valuable information about each service offered or product sold. To make sure that your mass emails are delivered successfully, set up different email addresses for different audiences so that they don't get mixed up when they're sent out.
Create a Professional Website
The first thing you need to do is build a professional website. A website gives your business an online presence and makes it easy for potential customers to find you. You can promote your services or even offer special offers through your site. But don't just create a static website that only has text on it. Designing your site takes time and effort, but the result is worth it. It provides a more welcoming look for those who are browsing or looking for spa treatments in your area.
A website also helps you keep track of all of your marketing efforts by providing reporting features like Google Analytics and Adwords reports. These are just some of the many benefits that come with building a professional website for your business.
Make Sure Your Business Appears on Google and Other Internet Directories
Being listed on Google and other online directories is a great way to gain more customers. Getting added to these websites means that your massage business will be visible to those who are searching for services like yours. This is a simple yet effective marketing strategy that lets potential customers find you easily when they're looking for what you offer.
Another good idea is to do search engine optimization (SEO) for your website. It not only boosts the visibility of your website but also provides vital information about your business so that people can learn more about you and what makes you different from the competition.
By optimizing your website, you'll make it easier for people to find out where to go if they're interested in getting a massage from you. Your business can also do online advertising like pay-per-click (PPC) ads or social media ads on Facebook, Twitter, or Instagram. You don't have to pay a lot of money for these ads because they are relatively easy to set up and run – all you need is an internet connection and some knowledge on how best to promote your business with them. These types of ads are highly targeted, so they are likely to increase conversions by driving interest directly to those who are most likely going to purchase from you as well as reaching out to potential future customers.
Work With Local Businesses to Expand Your Business
Collaborating with local businesses is a crucial strategy for increasing foot traffic since your clients are already in the area. A partnership might be as easy as providing massage services for their employees or inviting them to hold an event that includes complimentary services.
Create a Referral Program
Offering a referral program is one of the best ways to attract new customers and increase your overall revenue. Most people are looking for an easy way to earn points, discounts, or rewards without participating in any tedious tasks. If you can offer an incentive that's rewarding enough, referrals will be more likely to come through the doors. For example, many spas offer a 10-percent discount on their services if someone refers two friends who sign up for massages. It doesn't require much work on your part and could be a great way to establish some quick momentum with your marketing efforts.
Host Open Houses
Open houses are a great way to give your clients a sneak peek of what's in store for them at your establishment. Not only will this boost their excitement, but it will also generate more interest. You can also host social media giveaways as a way to draw customers in and get them excited about coming into the spa or getting a massage.
Another great idea is to go above and beyond with your customer service. What better way to make someone feel appreciated than by offering them something that they want? Give them something that they didn't ask for but is nonetheless helpful and enjoyable. For example, you could provide free massages after their first paid one at the spa.
Conclusion
There are a variety of massage therapy marketing ideas and strategies that you can use to attract new customers and grow your business. These include optimizing your website for search engines, partnering with local businesses, starting a referral program, hosting open houses and social media giveaways, and going above and beyond with your customer service. By implementing even just a few of these ideas, you'll be well on your way to increasing traffic and boosting revenue at your establishment.