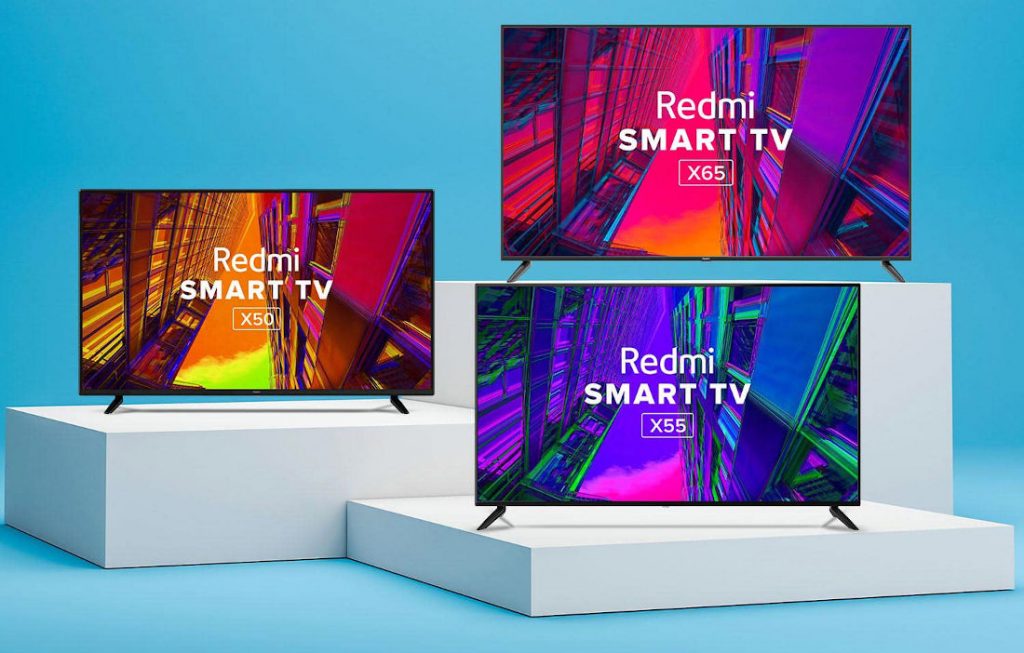 According to the latest analysis from Counterpoint's IoT Service, India's TV sales increased 48% year-on-year in Q4 2021 (December quarter) and 24% year-on-year in 2021. The smart TV market expanded even faster, by 55% year-on-year in 2021 and 65% year-on-year in Q4 2021, to reach its highest-ever calendar year shipments.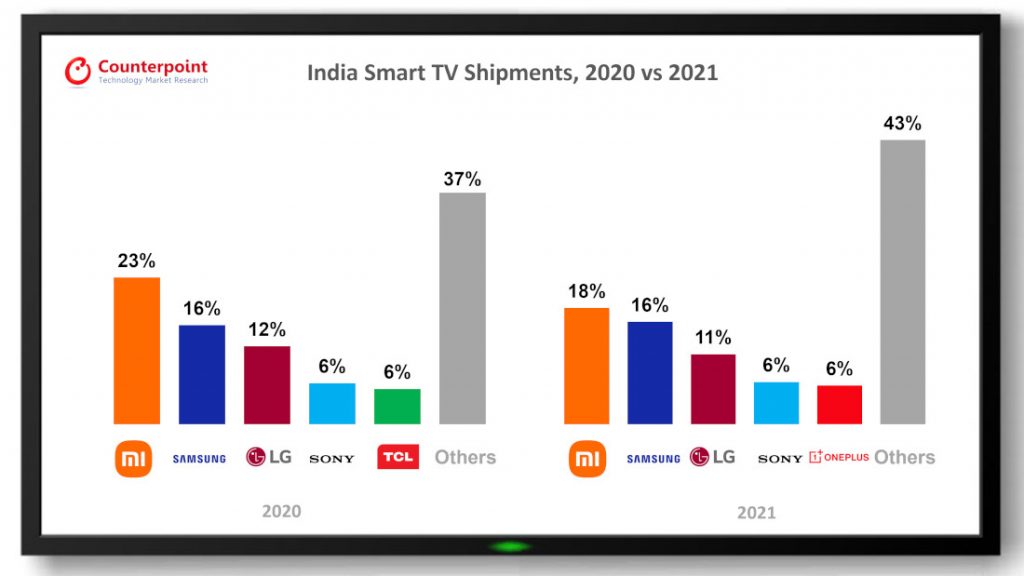 The overall percentage of smart TVs in the television market has reached 84% in 2021, up from 67% in 2020. The post-pandemic economic recovery, speedier upgrades in the entry tier, and pent-up demand assisted by festive sales, according to Counterpoint, are the main causes for the expansion in the TV market.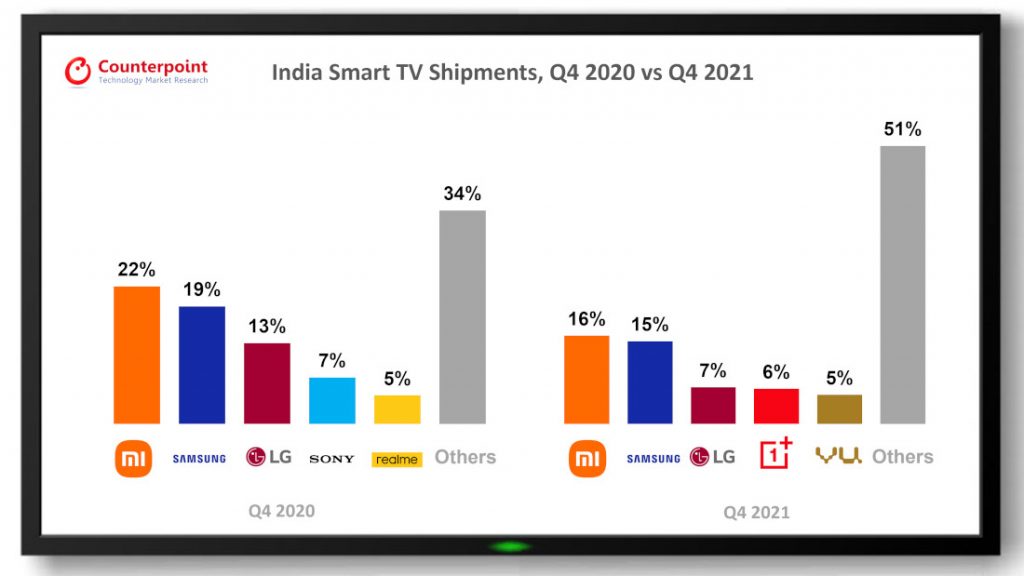 In terms of purchasing patterns, India's smart TV market is mostly driven by offline channels, with offline channels accounting for 69% of shipments. At 42% in 2021, the share of TVs larger than 40 inches is up from 31% in 2020, suggesting that Indian consumers are increasingly turning to larger TVs, especially to consume OTT contents. This market share is likely to rise significantly over the next several years, thanks to the increasing number of manufacturers producing larger-screen TVs at lower prices.
When it comes to top brands' domination and growth in this segment, Xiaomi tops the chart with an 18% market share thanks to the MI TV 4A, MI TV 4X, MI TV 4A Horizon edition, and Redmi Smart TV X series, which were its best-selling models.
Secondly, Samsung had an 18% overall share and, surprisingly, its QLED TV sales had grown twice in 2020. LG is the third-largest player, with an 11% share in 2021, owing to the success of its entry-level model and premium NanoCell TVs.
Aside from these top three brands, Sony was the most desired brand above INR 40,000, despite the W series' low price. The X series was one of the best-selling ultra-premium (> INR 70,000) series in 2021.
Notably, OnePlus increased its shipment volume by 354% during the year and ranked fifth in smart TV shipments. Realme also had a growth in sales trends with a 72% YoY rise, and the brand's TV is much preferred in the sub-20K INR category.
Many brands in the "Others" category, including Nokia, TCL, Panasonic, BPL, Kodak, and Blaupunkt did well in 2021, and were able to make an impact through portfolio expansion.