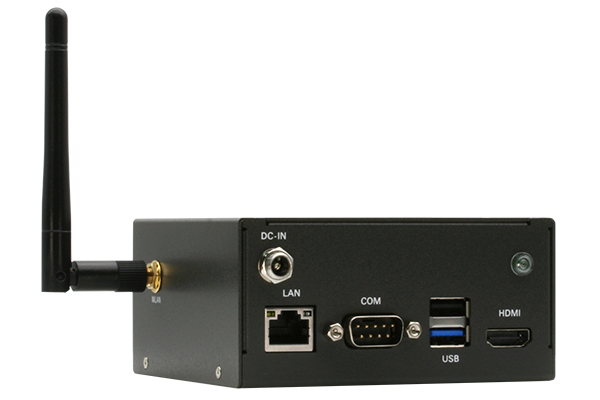 Display Technology is aiming at driving displays up to 4K x 2K at 60Hz with a fanless box-PC from Aaeon.
Called Boxer-RK99, it has an HDMI 2.0 port for the display and both video decode and encode to enhance visual display quality.
"Combining the Rockchip RK3399's dual Arm CPU and Mali-T864 GPU, Boxer-RK99 offers diverse deployment options due to its compact form factor, with a VESA mount for convenient deployment," according to Display Technology – size is 103 x 96 x 50mm.
Versions offer 2Gbyte or 4Gbyte of LPDDR3 memory as well as 16Gbyte eMMC, Micro-SD card storage and an mPCIe slot for optional LTE.
Ports includes the Micro-SD Card slot, the HDMI 2.0 connector, an antenna connector for WiFi (802.11 b/g/n) and Bluetooth (v4.2), RJ45 for Gbit Ethernet, USB 3.2 Gen 1, USB type C OTG, USB 2.0, RS-232/422/485, and an optional additional RS-232.
Android 8.1 is supported.