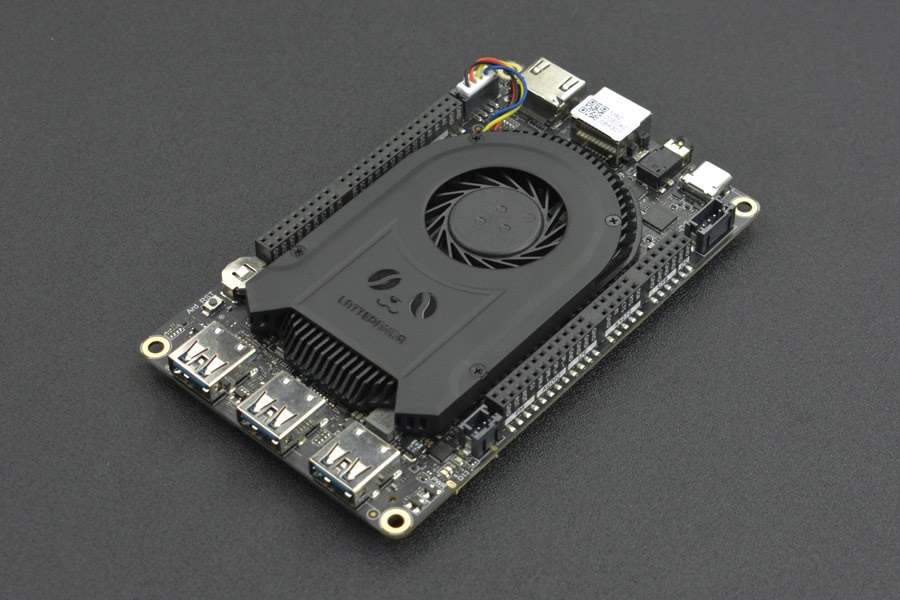 Developed by DFRobot it supports Linux, Windows 10 and Windows 11. The manufacturer produces hardware and software for the maker community, teachers and students as well as professional developers. It features Intel's 11th generation mobile four-core processor, the N5105 with up to 2.9GHz burst frequency. The processor maintains almost the same pinout and layout as the previous version for replacement or system migration.
The SBC has an enhanced CPU (two times faster than the previous generation) and a GPU that is up to three times faster than the earlier version to support 4K HDR video. It also has up to 8Gbyte 2933MHz high-frequency LPDDR4 RAM and 64Gbyte storage. Target applications are AI and IoT applications, smart city, edge computing, smart home, face detection and recognition, AI server, intelligent monitoring, voice recognition and cloud machine learning, where space is limited. Transfer speeds are up to 2.4Gbps for Wi-Fi 6 operation. There is USB 3.0 port delivering up to 10Gbps and Bluetooth 5.0 support.
The SBC supports a 4K IPS touch display (3840 x 2160 pixels) and has an onboard port for high speed internet connectivity and 42 expandable interfaces. The LattePanda 3 Delta also has a watchdog and auto power on and a cooling fan.