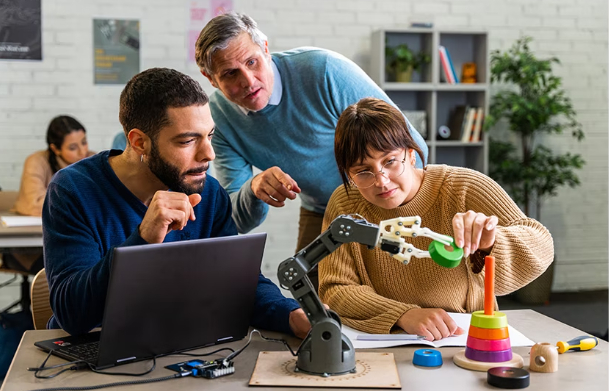 Braccio means arm in Italian, by the way. (The Internet also tells me that it used to be (but now obsolete) an Italian unit of measurement based on an arm's length, roughly two feet.)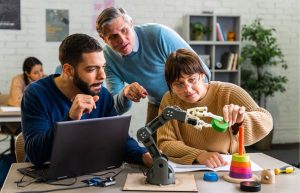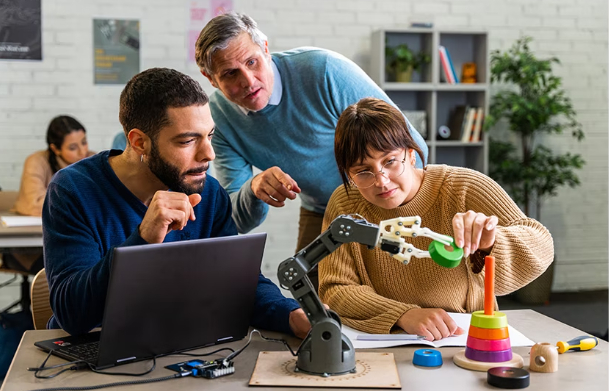 Aimed at high school and college students, it replicates an industrial robot that might be used on an assembly line, to help learn about manufacturing processes, product design, robotics, and automation, etc.
Priced at €499, the Braccio ++ kit includes everything you need to assemble the arm: an Arduino Nano RP2040 Connect, Arduino Braccio Carrier, six Arduino RS485 Smart Servo Motors, screws, nuts, springs, a screwdriver and more. The Arduino team also highlights that it features a new and fully optimised different carrier with RS485 serial communications.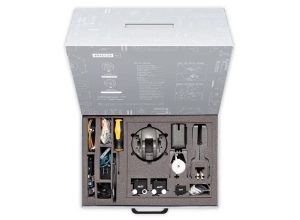 And, neatly, all the hardware arrives in a durable box for ease of carrying.
For sustainability, many of the parts use a material called Ecoallene, instead of ABS plastics. Arduino describes this as a plastic material created from recycled polylaminate found in food cartons. All plastic parts of Braccio ++ are sustainable and 100% recyclable, they say. Good to hear.
ON the software side of things, the kit includes online access to four lessons and three projects, covering tutorials on how to use and test the different parts of the hardware (including the display, joystick, buttons and intelligent motors) and topics around kinematics, dynamics, and control.
For high school students, it also covers computer-integrated manufacturing. You can see a demo lesson here.
You can read more about the Braccio ++ kit on the Education section of the Arduino website.
[Via twitter @arduino]